What is emotional intelligence?
Emotional intelligence, also known as EQ or EI is the development of non-cognitive capability supporting emotional and social skills that help us understand, perceive and express ourselves. In the business environment having the ability to recognise, understand and manage or influence our own and emotions of others is a great asset.
The way in which we come across to people can influence their opinion of us. Equally, we can have opinions of others based on how they come across to us. Imagine having a conversation with your boss or colleague about something important to you and they carried on scrolling through their phone and commented with 'it's of no interest to me'. How did this make you feel? How did you react? How would you rate their level of emotional intelligence?
How can I help you develop your EQ and Leadership skills?
EQ-i 2.0 profiling can help you identify your EQ strengths and areas to reflect and develop your skills. As a person who can identify how others are feeling, recognise your own emotions, understand how these affect your behaviour, you can then use this knowledge to manage your own emotions to make optimum choices in life. EQ is recognised as a key component to build effective relationships as well as supporting the development of coping mechanisms to support our own well-being.
EQ-i 2.0 is based of five composite scales each with three subscales. This online questionnaire is based around these areas and the report shows the individual scoring as well as the balance between each scale. This robust emotional intelligence psychometric tool has decades of research and been through rigorous testing with reliability and validity to ensure the results are consistent and reliable.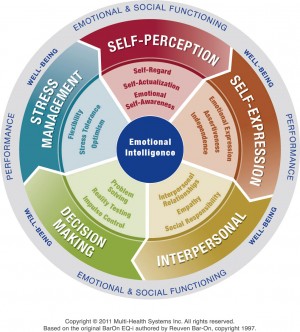 We can work together to define your EQ strengths, areas for reflection and develop a plan.
EQ, unlike IQ can be developed.

How does it work?
EQ-i 2.0 and debrief conversation.
This tool will help you reflect on your self-awareness, perception and expression. These key areas can highlight the impact you have on your own development and the impact your behaviours have on others. There are several report options depending on the individual requirement.
A guide to the process is;
We have an initial chat to make sure EQ-i 2.0 is the right tool for you and confirm the process.
Online EQ-1 2.0 questionnaire of 133 questions – roughly takes 20 - 40 minutes.
1 hour debrief / coaching session.
Agree next steps for development
Cost for workplace EQ-i profiling and debrief / coaching session starts at £260 + vat (£312) per person. This includes a workplace report plus debrief / coach session.
Further options;
One to one coaching to support developmental areas see Executive Coaching
Next steps...
If you are prepared to invest in your future development, have the commitment, energy and are ready to have some creative, reflective and challenging conversations get in touch…let's talk about how I can support you to develop your EQ and Leadership skills.