Belief
This course is the next step, designed for those who have been managing people for a while, have the basics of management approaches and are now looking to develop your management or leadership impact and reflect on how you can engage your team members to deliver improved performance. This is an opportunity to reflect on your own style and how you can build on your current strengths and tweak those areas that are holding you back.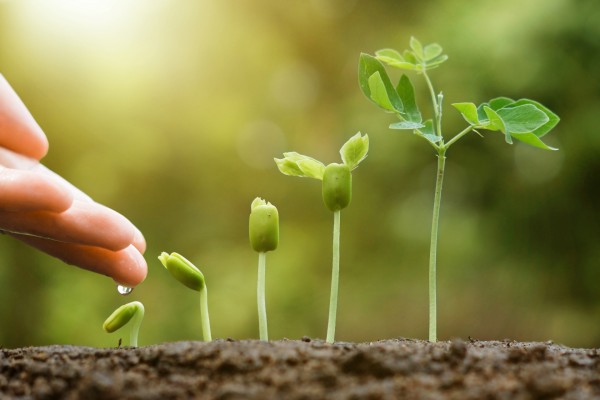 This live online course consists of 6 sessions, approx 3 -4 weeks apart, with each session lasting 2 hours. You will need access to a computer / laptop / iPad or similar with video and audio enabled to fully participate and get the most from the course.
The topics covered are:
| | |
| --- | --- |
| Session | Topic |
| 1 | Leadership styles |
| 2 | My leadership brand |
| 3 | Teams - key areas for developing performance in teams |
| 4 | Difficult situations and conversations |
| 5 | Dealing with and managing change |
| 6 | Review learnings and areas for development |
Each session will consist of learning about management models and skills and their relevance to being a manager, followed by discussion and group coaching on any relevant live topics that you are dealing with. In this confidential environment, you are encouraged to share scenarios you are experiencing and how you are approaching them in the session. The sessions are a learning environment for all, listening to each other, understand how different people approach scenarios, support each other and be open to developing new skills on how you manage or lead yourself and others.
To accompany the course there will be a resource guide, some reading and reflections to do in between sessions, plus information on relevant literature or video clips to supplement your personal development and learning. You are encouraged to take notes throughout the course for your own aide memoire.
Between session 1 and 2 you are invited to complete a leadership style assessment, followed by a 40 minute 1:1 debrief telephone conversation with the coach. This is to support your personal learnings and identify any strengths or any specific focus areas you want to reflect on during the course. The findings of the assessment are confidential between the coach and yourself and you can choose to share the findings or not, as you wish.
Whats included?
6 online sessions ( approx 2 hour per session)
A one-to-one 40 minute debrief based on your leadership style with a qualified coach.
Resource guide.
Access to further management and leadership literature and videos.

Course dates
Cohort One - FULLY BOOKED
Orientation session - Thursday 21st March 2.00pm - 2.30pm
Tuesday 26th March 2019 - 2.00pm - 4.00pm
Tuesday 16th April 2019 - 2.00pm-4.00pm
Tuesday 7th May 2019 - 2.00pm - 4.00pm
Tuesday 28th May 2019 - 2.00pm - 4.00pm
Tuesday 18th June 2019 - 2.00pm - 4.00pm
Tuesday 9th July 2019 - 2.00pm - 4.00pm
Cohort Two - FULL
Orientation session - Friday 19th July 2019 2pm - 2.30pm
Tuesday 30th July 2019 - 10.00am - 12.00 noon
Tuesday 20th August 2019 - 10.00am -12.00 noon
Tuesday 10th Sept 2019 - 10.00am - 12.00 noon
Tuesday 1st Oct 2019 - 10.00am - 12.00 noon
Tuesday 22nd Oct 2019 - 10.00am - 12.00 noon
Tuesday 12th Nov 2019 - 10.00am - 12.00 noon
The advantages
Coaching approach - interactive & reflective space.
Online & live - can be accessed from anywhere in the UK as long as you have access to the internet and computer device with a camera.
No travelling to a location - saves time and money for you and the organisation.
Short bite-sized sessions enabling learning to be put into practice immediately rather than information overload.
Group environment - learning from each other & sharing experiences. Each course delivered over a 5-6 month period allowing for learning to be embedded.
Create leadership circles - peer learning.
Can be branded and tailored to encompass organisation values & also opportunity to create internal buddy system for continuous learning between sessions.

For more information or to apply please email Brodie@almachleadership.com
Other courses - Anticipation and Confidence
*minimum 5 people per course
* For organisations - This course can be branded and designed to encompass organisation values. This can also create the opportunity for an internal buddy system for continuous learning between sessions and after the course has completed.
*Terms & Conditions apply